Large Span Low Price Steel Structure Warehouse Workshop For Sale
Product Description
1. Simple introduction
Prefab steel structure with aac panel is widely used as large factory, warehouse, workshops, storage, stadiums, offices, accommodation and other buildings. Steel structure building with ALC panel is a new type of building structure system, which is formed by the main steel framework linking up H-section, Z-section, and U-section steel components, roof and walls using a variety of panels and other components such as windows and doors.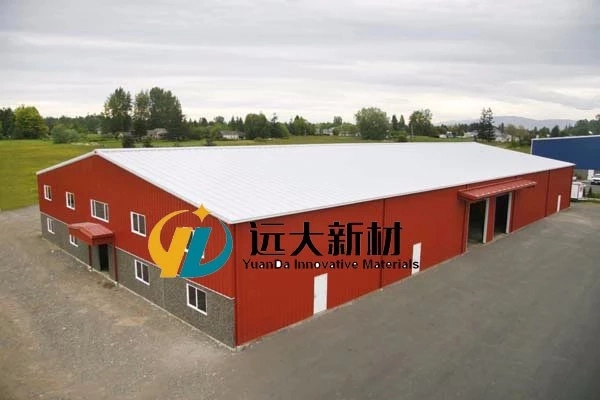 2. Advantages for prefab steel structure with aac panel:
1. Wide span: single span or multiple spans, the max span is 36m without middle column.
2. Low cost: unit price range from USD35/m2 to USD70/m2 according to clients' requirements.
3. Easy installation and short time for construction: Save the manpower and cost for clients.
4. Long using lifespan: up to 50 years
5. Environmental protection: There is no harmful materials for this kind of building.
6. Stable structure: Anti-earthquake, wind resistance and snow resistance.
7. Others such as water proofing, heat proofing and energy conserving.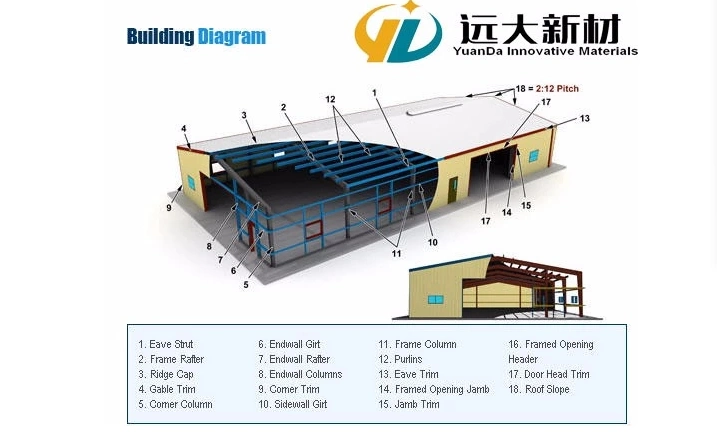 Our workshop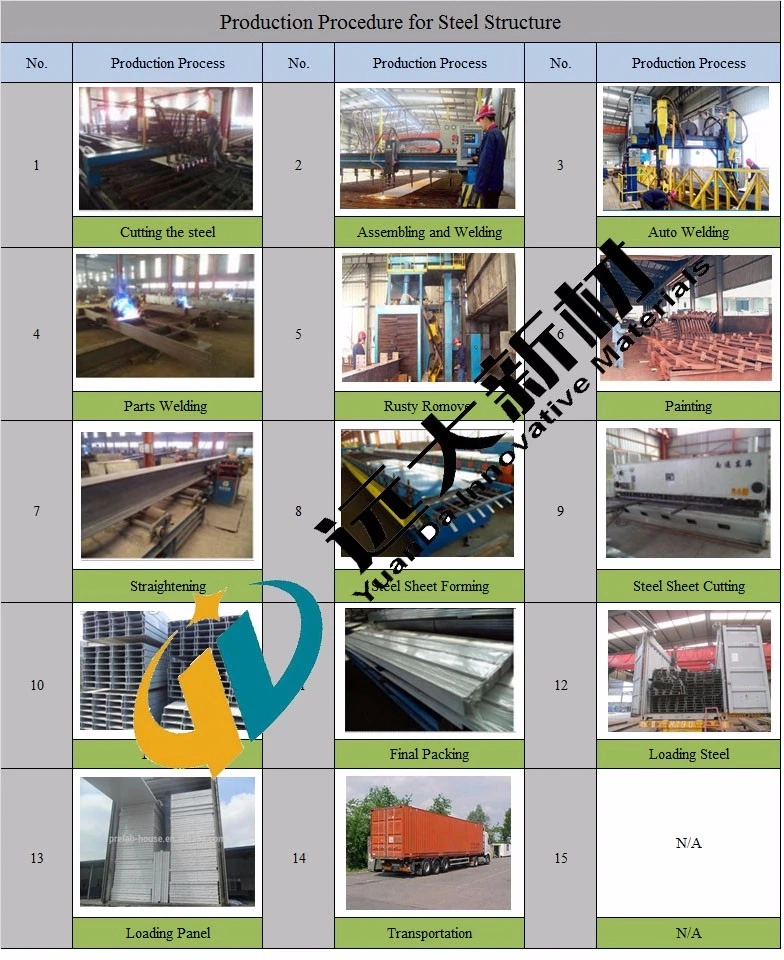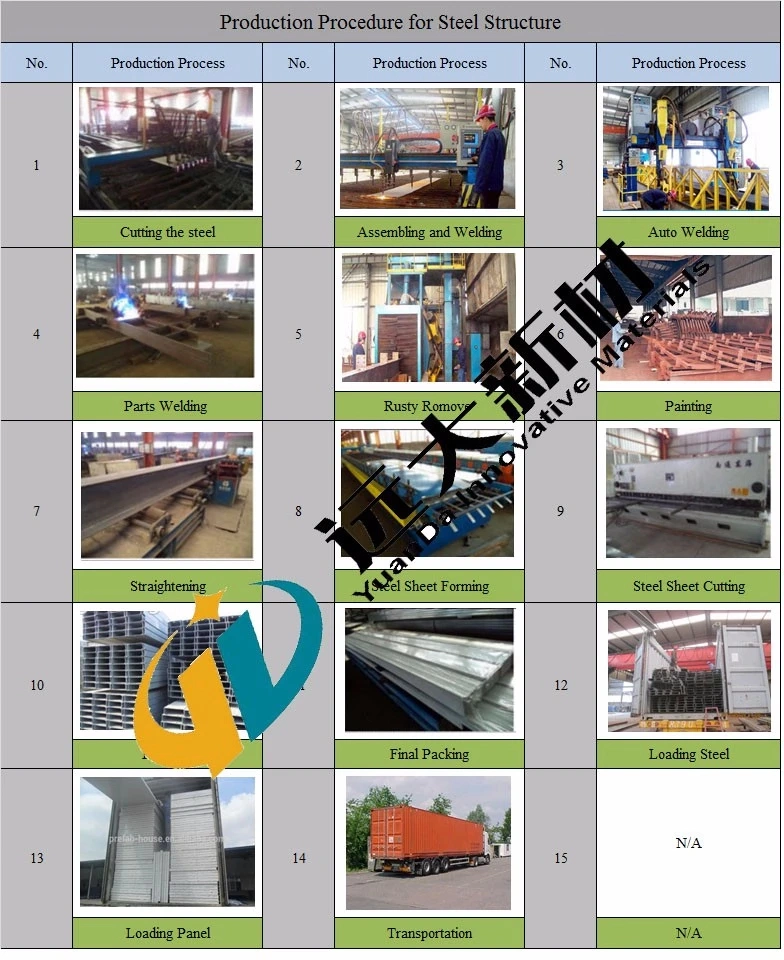 Company Information
Shandong Yuanda Innovative Materials Co., Ltd is professional manufacturer in innovative construction materials of panels and steel structure buildings in Shandong.
1. Professional Manufacturer of ALC/AAC (Autoclaved Lightweight/Aerated Concrete) panels and blockswith German production techniques.
2. R&D,designing, fabricating, and installation of integrated light steel houses. (LGS and RCB)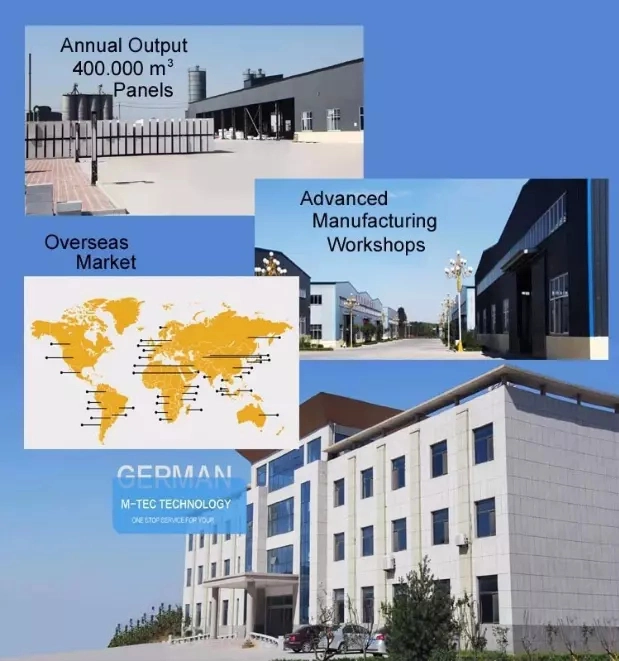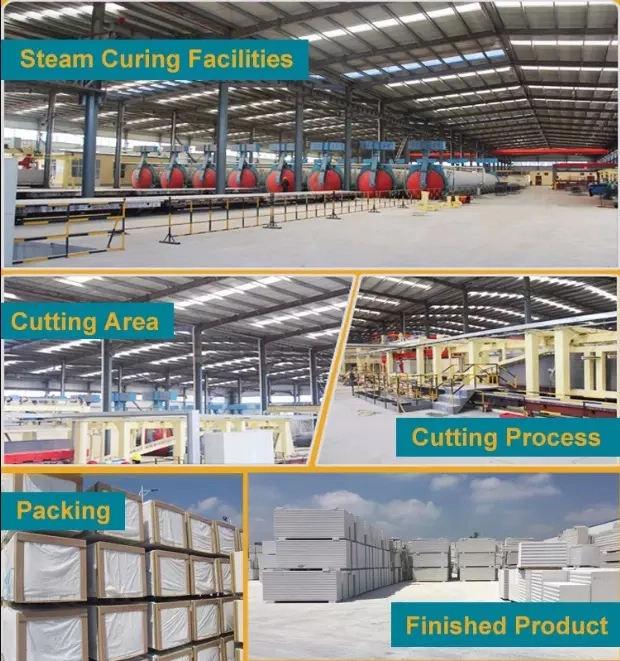 Packaging & Shipping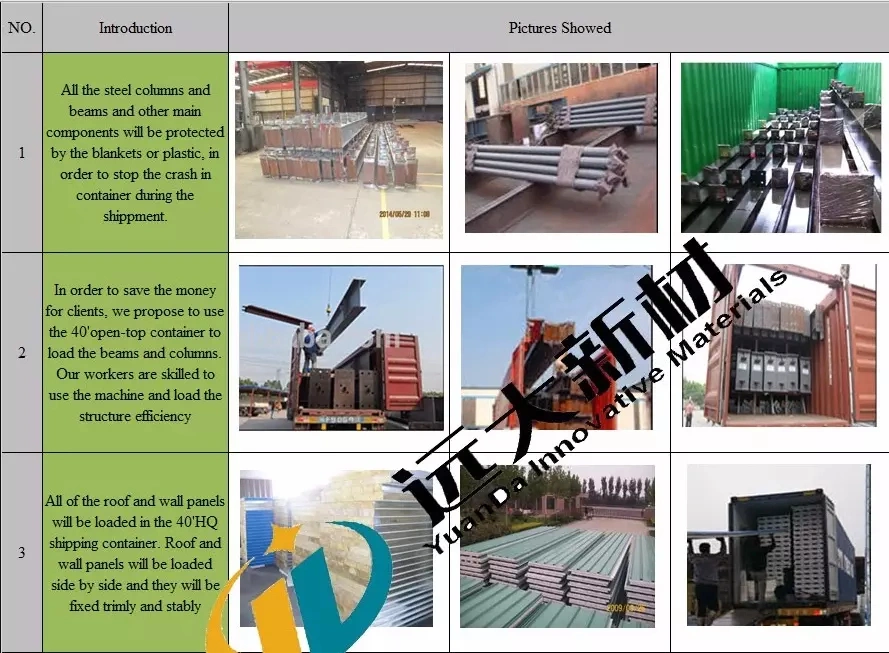 | | |
| --- | --- |
| Packing | Seaworthy packing |
| Shipment | Within 15 workdays below 1500 sqm. |
Our Services
1. Different kinds of professional team such as engineer team, production team,quality inspection team and installation team etc. make sure the guarantee for all of your rational requirements.
2. Free for AAC panel sample to dispel your misgivings.
3. All-the-way tracking for our products till you finish the installation.
4. Long time warranty for insurance.
5. Professional installation team including engineers will assist client to finish the whole project in your country. Or we will supply full services for installation.
FAQ
1. How long does it take to produce a constructive system?
Generally,30 days are required to produce a villa or a steel structure building steel structure warehouse or after confirming the architectural level, indicated in the quote
2. How many containers required for my project ?
After confirmation of your request , we send our shipping calculate weight and overall dimensions of all building materials department . After the calculation, we send
you our answer. In general, a 40-foot container is required for the transport of a building with an area of 80m2.
3. What are the mandatory information to send you to get a quote?
After receiving your first quote, we will send you a complete array that contains all the information we need.
4. How to ensure that the structure meets the criteria for local buildings ?
Our structures are in line with national and European standards (CE certificate) and our ALC panels are under the process of applying Code mark certificate. We use
the Japan and Australian building technologies and calculations are made according to the rules of art.
5. Is the building system resistant to hurricanes and earthquakes?
Ideally , the process of construcion based modular steel frames has been developed in Japan to address critical environmental conditions. The strength of steel and
modular construction allow the absorption of large loads generated during disasters.
Buildings withstand earthquakes of level 5-6 on the Richter scale and cyclone with sustained winds up to 40m/s.