Ground Broiler Breeding Equipment with FREE design
1. Main feeding line system
Main feeding line: the main feeding line cycle and sub oen control the feed to let all chicken saturated feeding
Fedding line: special design feed pan for the cage system which can feed the birds from one day to grown chicken to reduce the waste of feed
Diameter of feed pipe:
Φ

75mm*3.6mm Φ90mm*0.4mm
Φ

75 feeding capacity: 1400kg/h (pellet feed), max distance: 60m;
Φ

90 feeding capacity: 2500kg/h (pellet feed), max distance: 40m;
Auger: imported from South Africa.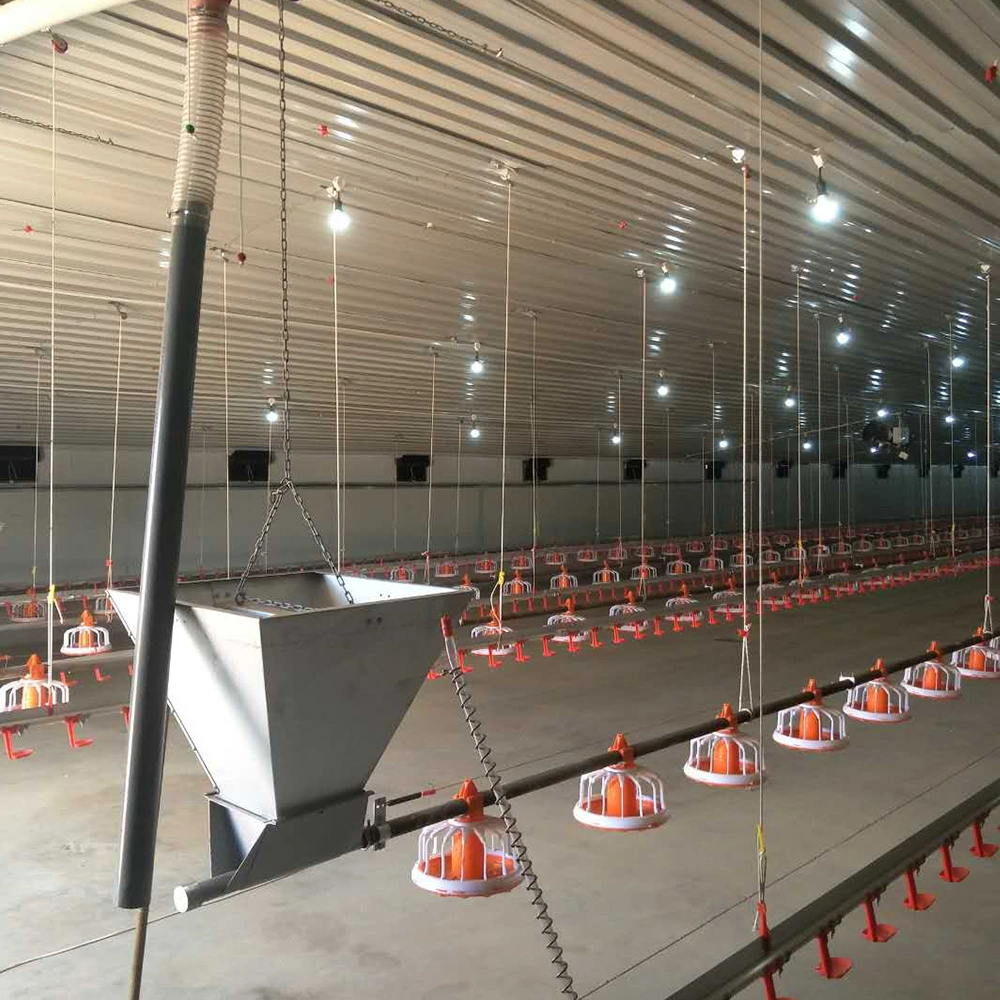 Feed hopper: Feed hopper has 600-1000kg different capacity, material has galvanized sheet, stainless steel.
2. Automatic Pan feeding line system
The pan feeding system consists of hopper, motor, feed pipe and auger.
Performance parameters of feeding line system
(1) High-quality professional driving reduction motor.
(2) V-shaped Bin(with hopper)
Bin volume: 115L, hopper volume: 38L
Material: Hot-DIP galvanized sheet.
(3) Feeding system:
Diameter of conveying pipe: 45mm
Material: Hot-DIP galvanized sheet pipe with the zinc coating amount of more than 275g per square meter.
Helical spring auger: From South Africa
Feeding capacity: 450kg/h.
(4) Feed level sensor from Germany: Time delay range 0 to 2 hours
3. Automatic nipple drinking line system
Nipple drinking system: water front parts, drinking system, hanging system, regulator, water end parts.
The drinkers can be triggered from 360 degree which helps young birds start well and makes drinking easier.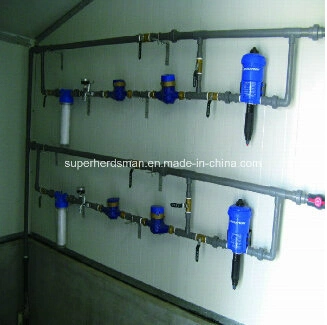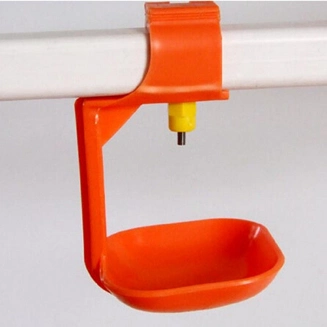 4. Automatic ventilation fan system
This system include Poultry house fan, Cooling pad, Air inlet window, panel door and automatic lifting curtain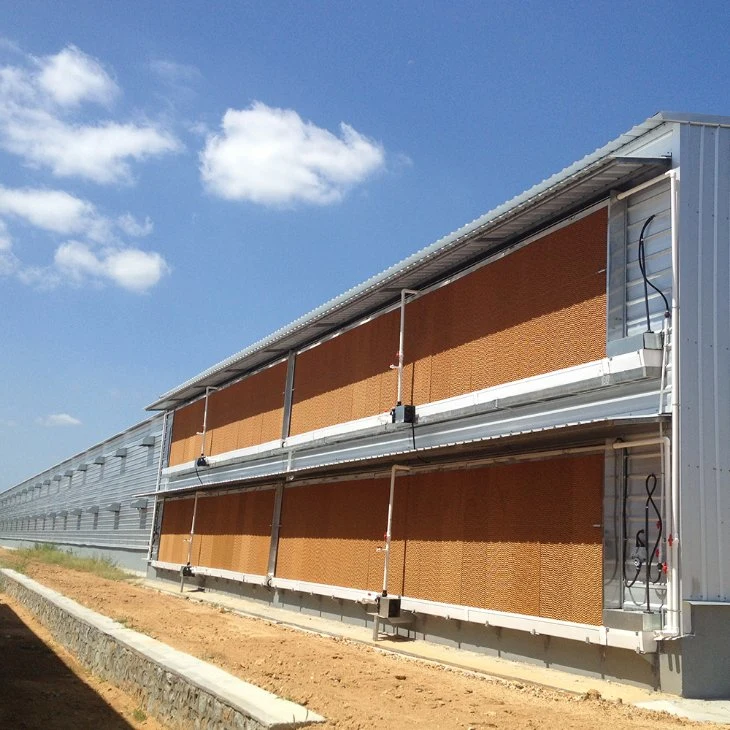 5.
Environment control system
Imported from Israel. One controller automatic control of
Five groups of ventilation fan

One heater group

Cooling system

Humidity sensor

Alarm relay outlet
6
. Spraying and disinfecting system
Spraying cooling fed the purification water of the filter to high-pressure nozzle after the high pressure pump and make the tiny spray full of the space, the mist particles moving in a circulating air and mixing with the surrounding hot air, absorbing a lot of heat, while the air is evaporated to accelerate the air flow, the temperature of the surrounding air is rapidly reduced, so as to achieve the purpose of cooling.
When the temperature reach above 40 degree the spraying system can reduce temperature in house within 5 minutes.
Common FAQ for our poultry equipment quotation
FAQ
1. Are you a manufacturer or a trading company?
Hapy P&L Farm Construction is a professional manufacturer of poultry equipment since 2009.
2. May I be your agent?
Yes, welcome to deep cooperation. We have agent in several countries until now.
For the details please feel free to contact 0086-13386392464.
3. Is OEM available?
Yes, OEM is available. We have professional engineer to help your brand promotion.
4. What's your quality guarantee?
We offer client one year quality guarantee time.
5. What benefit will you bring?
Top quality equipment and one-stop service to free you from worries.
Professional technical instruction.
Stable usage without problem and trouble.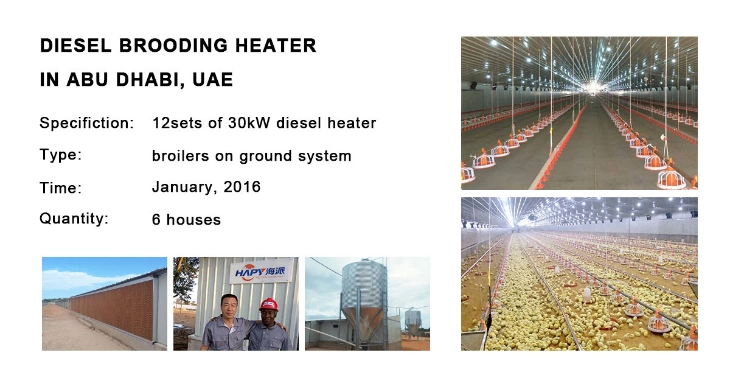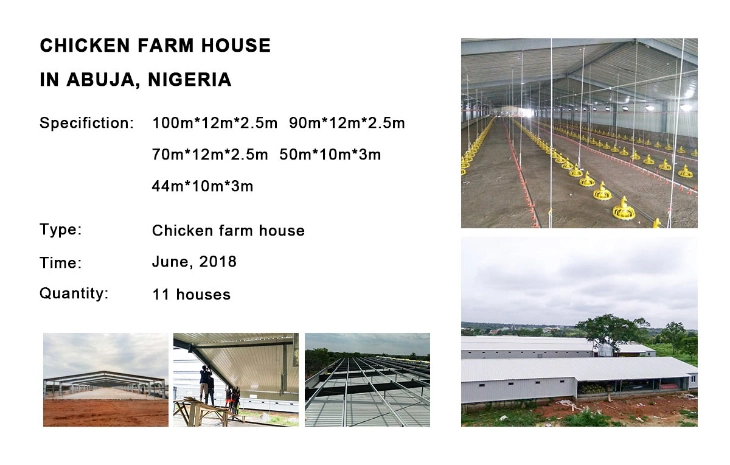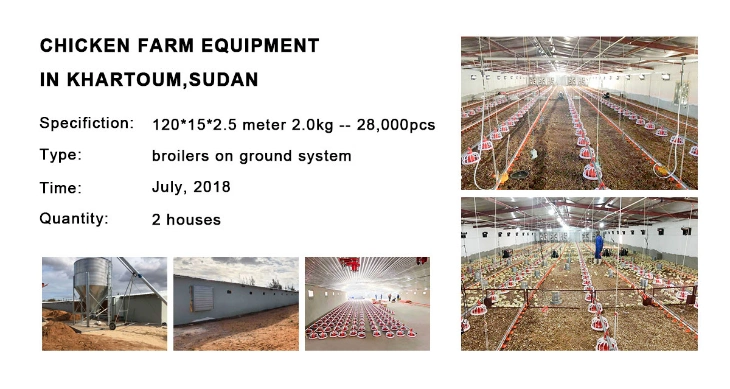 Contact us